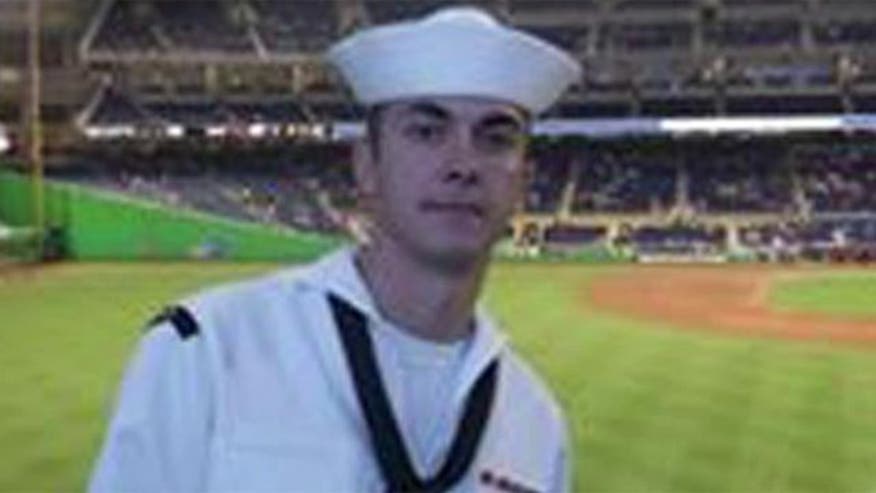 BREAKING NEWS: The Navy says that the sailor who was shot Thursday in an attack at a military support center in Chattanooga, Tenn. has died.
The 24-year-old sailor was one of three people injured when a gunman opened fire at the center, killing four Marines. The shooting is being investigated as a domestic act of terrorism.
Fox News confirmed the name of the sailor who died as Navy Petty Officer 2nd Class Randall Smith, a reservist serving on active duty in Chattanooga.
He underwent several surgeries after being wounded in the shooting at the Navy Operational Support Center (NOSC). He died around 2:17 a.m. Saturday.
The Ohio native leaves a wife and three young daughters.
Authorities say Kuwait-born Muhammad Youssef Abdulazeez, 24, of Hixson, Tennessee, unleashed a barrage of fire at a recruiting center in Chattanooga, then drove several miles away to a Navy and Marine reserve center, where he shot and killed the Marines, and wounded the sailor.
Abdulazeez was shot to death by police.
The Associated Press contributed to this report.
Source Article from http://www.foxnews.com/us/2015/07/18/sailor-in-chattanooga-shooting-has-died-death-toll-now-5/
Related Posts